Permanent academic appointment
On the 30th of July 2020, I was offered an open ended research and teaching contract at Newcastle University, in the School of Natural and Environmental Sciences!
Covid-19
Well….we all know this story…all research trips are currently on hold and hopefully not cancelled. Spending time with students working on their dissertation projects and developing online teaching material as part of the Flexible Learning Group working group. Also, trying to write papers!
MISSE research project
We have been awarded funding to look at changes in soil biota with climate change in Finland in August 2020. This work is in collaboration with Portsmouth University.
Pump prime funding awarded
March 2020: I have been awarded some funding to pump prime a project in Malawi- this will be looking at the impacts of invasive alien plants on food security and I am so excited about building collaborations both in the UK and abroad! The money will also enable me to buy a water quality meter woop!!
Business engagement funding awarded
November 2019: I have been awarded some funding to collaborate with the Woodland trust on a project assessing alternative management strategies of Himalayan balsam in ancient woodlands in the North East of England. Watch this space!
RENKEI workshop, Newcastle University
I was offered a place at a workshop which aims to build collaborations between Japanese and UK universities. I will be presenting a funding pitch to the British Council too. A first!
UPDATE: Our project was not funded this time but it was a good experience pitching live for funding…and nerve wrecking!
Women writing groups, Newcastle University
For the next 3 months, starting in October 2019 I will be attending the Women Writing Groups. The groups support academic women with their writing and research. The groups are based on a model developed by the Indiana University Women Faculty Writing Group and Texas Tech University's Women Faculty Writing Programme.
Policy Fellows Programme 2020, Newcastle University
From January 2020 I will be learning about policy in research. The programme is targeted at early career researchers involved in or new to policy, who are keen to develop their own toolkits and networks; and to examine how their work might inform policy.
InvaCost workshop, Paris
In November I will be attending the InvaCost workshop in Paris, using a new dataset to look at the economic costs associated with invasive alien species globally.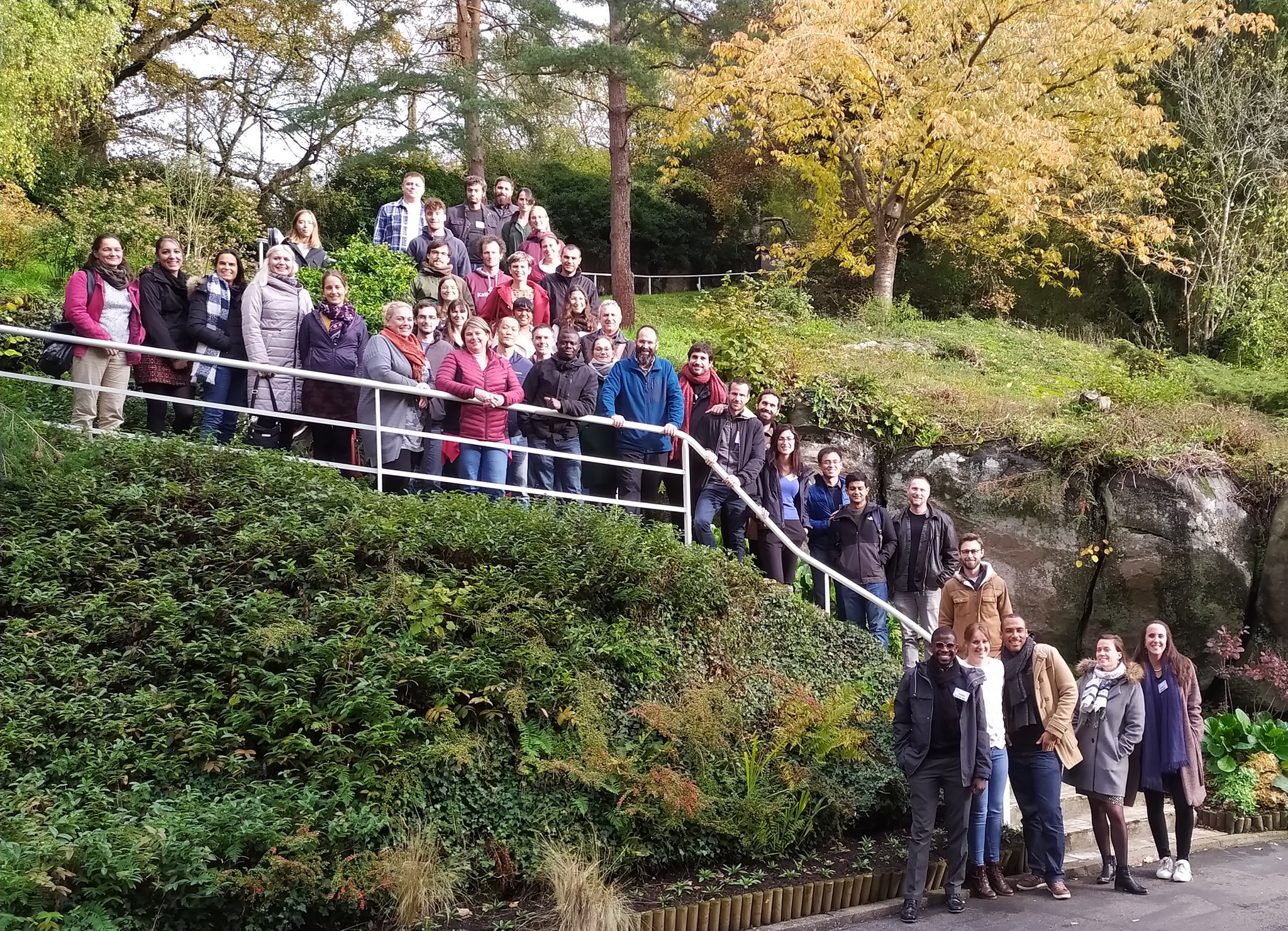 New job: Lecturer, Newcastle University
In June I start my first Lectureship at Newcastle University with a focus on Masters teaching and postgraduate mentorship, as well as developing my research.
EMAPi Invasive alien plant conference, Prague
I will be presenting our latest work on global patterns of aquatic invasive alien plants at EMAPi in September 2019.
Research trip to China
Heading to Wuhan Botanical Gardens in China, in March 2019, on a research visit to collaborate with colleagues at the Chinese Academy of Sciences and develop new projects.
Research trip to South Africa
Off to Rhodes University in Grahams Town, Eastern Cape in September 2018, to meet researchers at the Centre for Biological Control.
TWO successful grants bids
We have just been awarded two grant bids from the University of Stirling and Carnegie to start work on determining drivers of global invasion hotspots of aquatic plants. This work will be in collaboration with Durham University.
Top 20 most downloaded paper
Our paper in Weed Research was in the top 20 most downloaded between 2016 and 2017. Feeling chuffed!
Editors' Award 2018
Our paper in Applied Vegetation Science was shortlisted for the Editors' award!
Aquatic Plants Conference: Queenstown, New Zealand
I will be presenting my PhD research on rivers as battlefields at the international symposium of aquatic plants in New Zealand alongside some past and present lab members, Feb 2018.
Structural Equation Modelling for Ecologists
Myself and a few other Hydroscape researchers will be honing our SEM skills in October 2017, Wales.
BES Symposium 2017: The Macroecology of Alien Species
I will be attending the BES symposium on the 25th and 26th of July in Durham. Looking forward to meeting fellow invasion biologists.
Summer fieldwork
Summer fieldwork is starting soon! Excited to get back out sampling lakes in Cumbria and Glasgow.
Graduation 2017
I will finally be able to call myself Dr. on the 28th June 2017!
Powerboat License
June 2017 sees myself and fellow Hydroscape researchers learning how to use a powerboat for sampling…and pleasure!
Real Scientists
From the 4th June 2017 I will be tweeting about all things invasive and bacterial in UK freshwater systems on @realscientists, including progress on the Hydroscape project.
Scottish Ecology, Environment & Conservation Conference 2017
Our lab group will be attending the Scottish Ecology, Environment & Conservation Conference at Aberdeen University on the 3/4 April. I will be presenting an essence poster of the recent Hydroscape work undertaken over the Scottish winter.
Guest lecture
I will be giving a guest lecture to plant ecology undergrads on the perils and misfortunes of invasive alien plant species, March 27th, venue TBC.
Science fair
The Science Grrl Science Fair will be taking place on March 18th in the Atrium of Stirling University. Science outreach aimed to entice kids into STEM subjects.
Seminar: PhD results
On February 21st I will be giving a seminar on the key findings of my PhD work in 4U5 Cottrell building, Stirling University.
January fieldwork
Winter fieldwork has ended, for now. Tales from the frozen field found here.
PhD viva
The dreaded viva is looming..December…
UPDATE: Viva passed!
I'm a scientist get me out of here!
I will be a contestant on "I'm a scientist get me out of here!" in November. Between the 7th-18th of November I will be answering questions from kids across the UK on all things plant based. Nervous!
UPDATE: I won in the plant zone and now have £500 to spend on outreach..so excited!
Biotweeps
From the 24th October 2016 I will be tweeting all things invasive and disease in freshwater systems throughout the UK for @Biotweeps, including progress on the Hydroscape project.
Glasgow fieldwork
Sediment coring and water sampling in lochs across Glasgow will start in October 2016. Looking forward to getting muddy in a boat for 2 months.
Norfolk fieldwork
Winter sampling in Norfolk will be starting on the 2nd of October 2016. Looking forward to a bit of frost rather than horseflies!
PhD submission …
…is looming..aiming for September 2016.
UPDATE: PhD thesis submitted on the 29th September 2016..Phew!
Biology field course
In September 2016 I will be running the plant ID section of an undergraduate biology field course in Lochearnhead. Secretly hoping for the odd invasive along Ogle Burn.